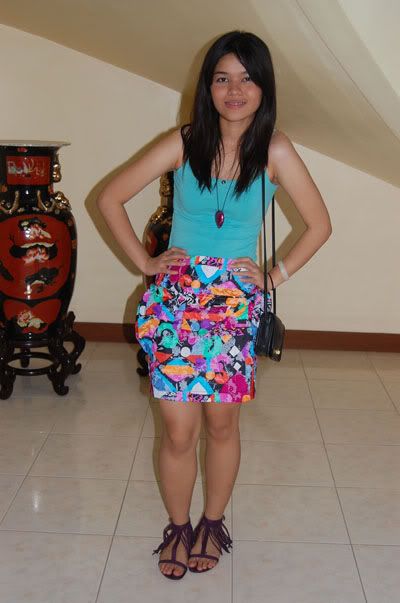 I wore the skirt today! I wore it out with my parents to watch Hannah Montana (because my sister abandoned me for Subic :| ). I wore it with a blazer while at the mall though the colors look brighter without it.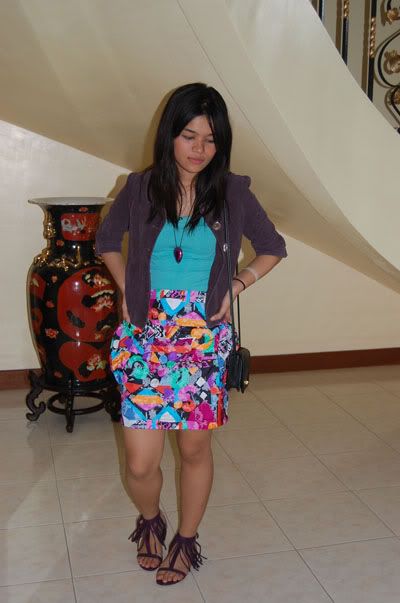 This outfit was created in a span of literally TWO minutes. I was originally wearing a white Hanes shirt but my dad told me to change it because it was an undershirt. He hates that shirt with all his life. We'd argue about it 24/7 whenever he sees me wearing it. He said I should just go buy another better fitting white shirt. (But in my opinion, I dont need to. Dont all white shirts look the same?)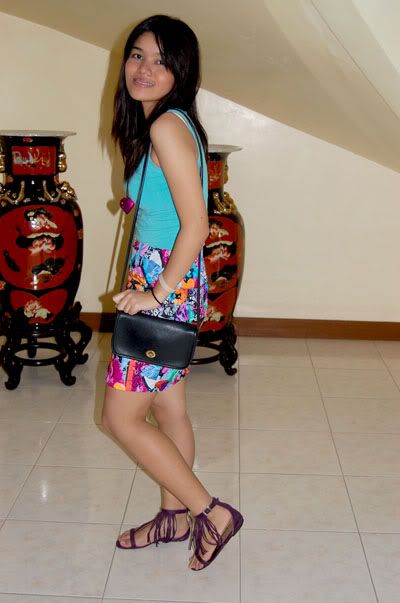 What I wore: Necklace given by Danica, Top from Bayo, Skirt from Poison Berry, Shoes from Possibility, Bag from Coach, Blazer from Kamiseta.