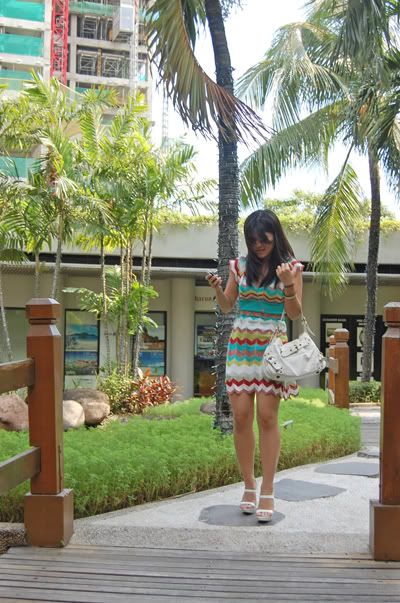 Today I celebrate my 17th birthday. I am getting so old! Well, atleast I can already get my license.
My celebration wasnt exactly what I expected. I was able to do the things I wanted to do, but my family wasnt with me the entire time. The only one who stood by me was my sister since my parents were sort of busy. I was out the whole day and towards the end of the day I started getting stressed.
The outfit by the way isnt the cutesy outfit as I've mentioned in my previous post. For some reason, I threw the pink cardigan I was supposed to wear in the clothes hamper and I only realized it the morning after so I decided not to go after it anymore. Instead, I wore this colorful Mango dress which I think is soo perfect for celebrating my birthday! Its vibrant colors definitely scream out celebration!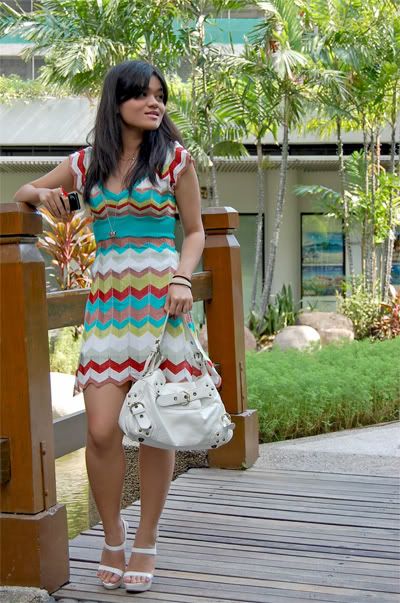 What I Wore: Dress from Mango, White strappy heels from People are People, Unknown brand bag borrowed from mom.
And so, I spent my birthday having a lunch buffet at Renaissance followed by some shopping at Greenbelt after. I got these pretty cool sunglasses from Aldo which are so reminiscent of CL of 2ne1! (HAHAHA obviously I'm still not over it!)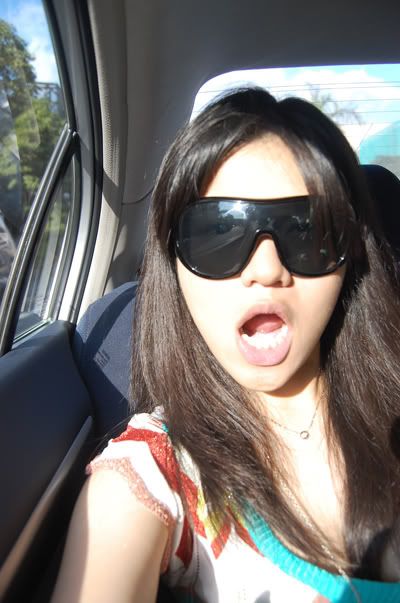 There are also these booties from Aldo which I am contemplating on whether to buy. I am leaning on buying it, though. I think I deserve to a birthday gift to myself especially after the events that happened today! I'm going to give it some time first to see if I really want it.
Ah, a New Year is about to come. Are you ready for this?
SEE YOU ALL TOMORROW AKA NEW YEAR'S EVE!
P.S
my site will be undergoing construction soon. just a change of header and profile for the upcoming year =) BYE!