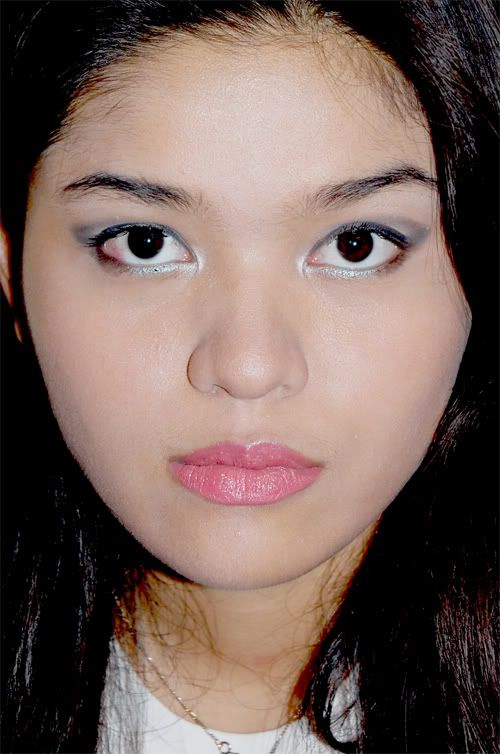 I've always wanted to create an Effy (Kaya Scodelario from Skins) inspired make-up look. Effy had this one scene in Skins where her eyes just looked so glamorous that I was inspired to redo it. I never had the tools to remake this look before but a week ago I went make-up shopping and I finally bought some really good make-up to create my own inspired look.
Everything I used is basically from Etude House (I've never been this addicted to make-up since Etude House came out). On me are Etude House's: BB Cream (doubled as foundation), Shine up Stick No.1 in White, Petite Darling Eyes in Aqua, Eye Secret in Shiny Black, Proof 10 Auto Pencil Black, and Code B Proof 10 Mascara Strong Smoky in Black. Other brands I used was this make-up palette from an unknown brand (which I used for my blush and powder), and of course, my favorite Faceshop lipstick in Lovely Pink.
The outcome was a bit accurate but next time I think I'd add more eyeshadow to make it darker since the shadow I put on wasnt sufficient for the camera. Also, maybe more black eyeshadow on the lower lid to give it a more grunge effect.
So yes, I THINK this is my last post for now. My trip is this Saturday and I will be gone for a good two weeks. Then another two more weeks after my trip and its time for college! Woowweee time is going by so fast! Well, thats about all for now. Till my next post!