Today was probably the most hectic day of our entire trip. My Sanuks already actually gave up on me which resulted to my blisters. This pair is around three years old anyway so I think its about time for replacing. I'm thinking TOMS. I've tried a pair before and they were really comfy so I think its not such a bad choice.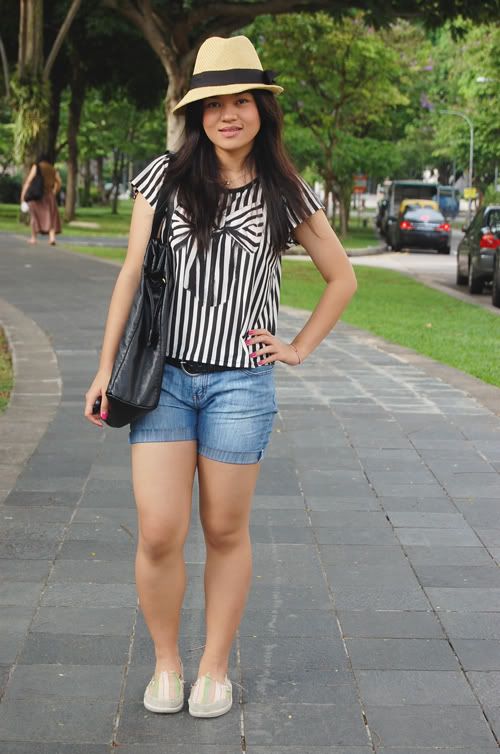 On my outfit here I am wearing a hat I got from Forever21 and the same shorts I wore in the previous post except folded. The hat is something that I really intended to buy in Singapore just for this outfit. I just KNEW that there were going to be many hats such as this so I didnt really have to worry about the outfit. Gorgeous though, dont you agree? Gotta love Forever21.
So here are just some pictures from the city tour and Sentosa's Songs of the Sea. There are more where those pictures came from but I'm afraid these are the only shots I can post here. So much events happened today that I would just flood this blog post with pictures if I posted them all.
Really fun day! The highlight of the night would be watching Songs of the Sea in Sentosa (see last 3 pictures above) which was a lights and sounds show held at the beach. It's a must watch for anyone who decides to visit Singapore :)