Sunday, February 21, 2010
My own take of a vintage+modern outfit.


Posted by

trishacamille
at 5:17 AM
3 comments: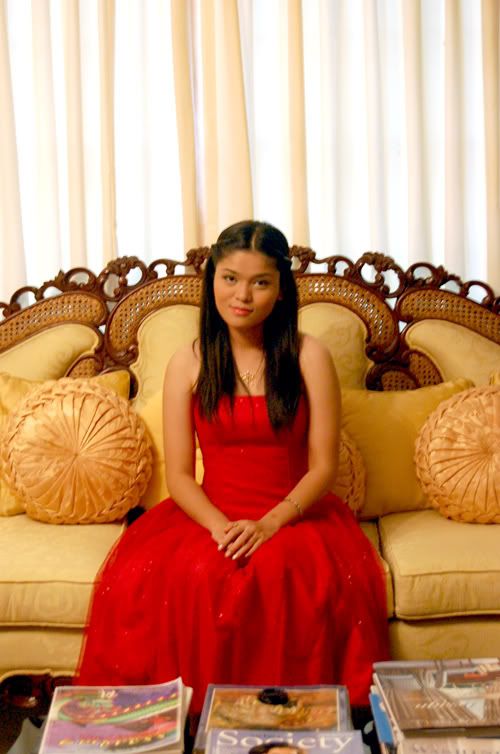 This is what I wore to my boyfriend's prom. The dress was originally supposed to be for my prom but I found out a lot of my batchmates are just going to be wearing dresses so I decided to wear this for his prom instead.
The gown is actually pretty cheap for a prom dress. I got it for only P3,095 or $60. I never really had any of my prom dresses made. In my opinion, its always better to buy because not only is it cheap, but you'll know how good you'll look in your dress rather than waiting for it to be made and being unsure of the outcome. I've had many friends in the past who got their dresses made and ended up looking worse than if they had just bought one instead. About the "I might have the same dress as someone!" problem, I never really bothered especially since the kids at my school are so conscious of having the same dress. Because of this, most of them get theirs made so obviously I wont have to worry about having the same dress as anyone even if I just bought.
Just a few pictures before I go..
CIAO!
Posted by

trishacamille
at 4:11 AM
No comments: