It was our Pre-Grad last Saturday and it was themed 80's meaning legwarmers, leggings, and loose tees.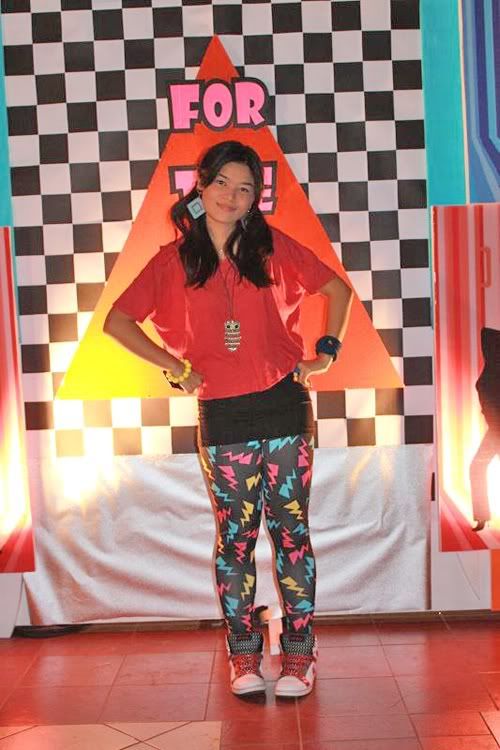 So this is what I wore. I was finally able to wear my lighting leggings out since it suited the theme. I had this since last year but I never dared to wear it in public since I didnt have much to match with it. I paired the leggings with a loose crop top from Zara mixed with accessories such as the big square shaped earrings (which is
so
80's!), an owl necklace, a yellow bead bracelet, an excercise headband, and a LEGO ring.
Some pictures of the party: