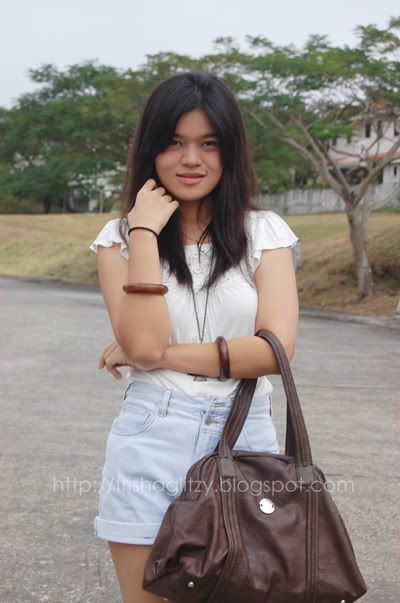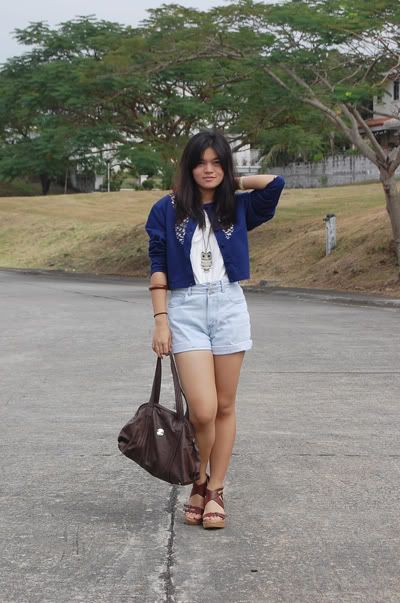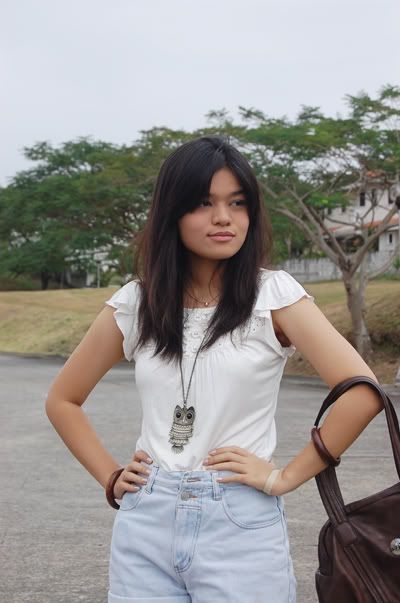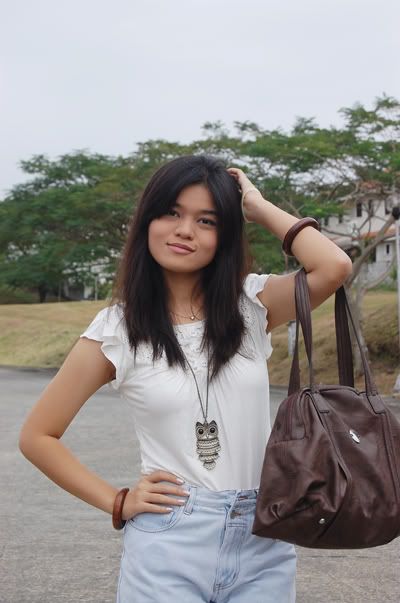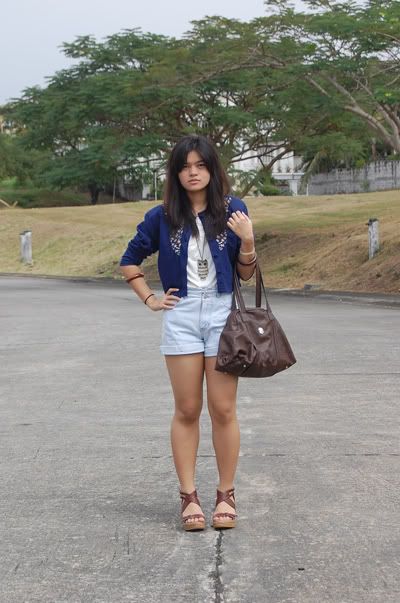 What I wore: Shirt from Piandre, Thrifted blue padded cardigan, Shorts from mom, Shoes from CMG, Bag from Espirit.
Today we braved the streets of Quiapo to buy my sister's camera. Ofcourse, I didnt wear my heels there. I was warned by my dad and he told me to wear rubbershoes instead. Thank goodness for him though, because if he hadnt warned me, I would have suffered greatly.
One thing that I loved most about Quiapo: THRIFT STORES --and a lot of them. Unfortunately, dad was in a rush so we werent able to go through most of the stores. We werent exactly given all the time in the world to look around BUT in the short time that we were given, I was able to find this really great find! An Alternative Earth shirt for only 35 pesos! When I saw it I immediately bought it. Alternative Earth shirts are known to be popularly worn by Hollywood celebrities and retail in Rustans for 995 each so ofcourse upon seeing it, I just knew I had to have it.
After Quiapo, we had lunch at Savory (a restaurant you will find outside China Town) and headed for MOA afterwards. We decided not to go to Trinoma anymore since it was too far away plus the traffic was horrible. My parents didnt even know why they wanted to go there in the first place. At MOA we did more Christmas shopping and I already got my gift! I didnt get the Zara dress anymore but I got something better instead. To know what it is, tune in on my next post :)