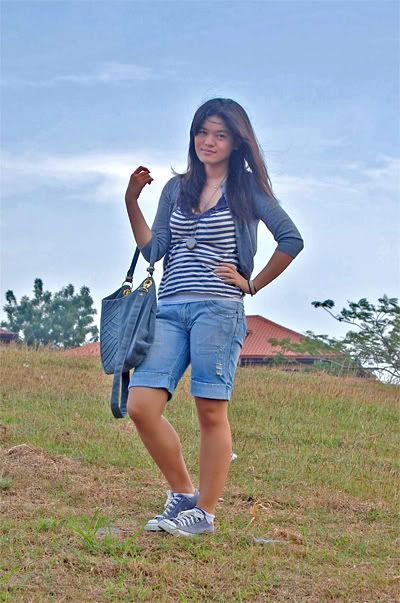 I don't really do flats. With me, its almost always either heels or rubbershoes. Eversince dad imposed that I shouldnt wear heels to the mall, I've been running to my rubbershoes for comfort (both literally and figuratively).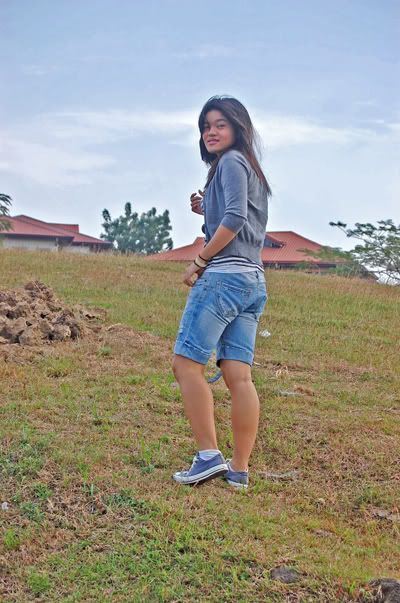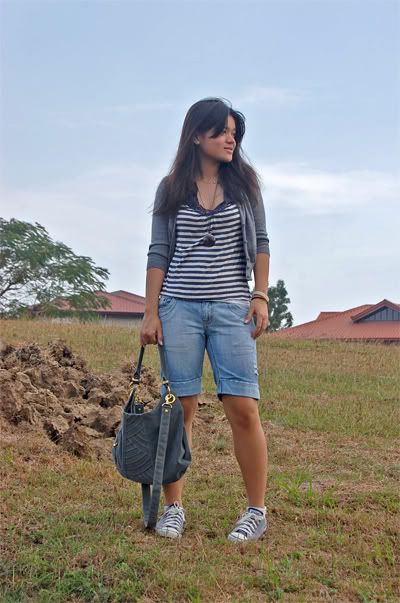 What I Wore: Striped Top from Forever21, Gray Cardigan from Mango, Denim shorts from Bayo, Shoes from Converse, Bag from Trove Bags.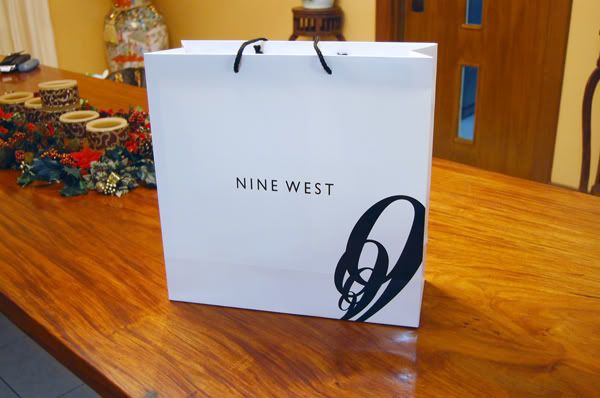 Whats in the bag? Well, heres the story.
Earlier, I had a dilemma on what shoe to buy. I was choosing between a leather shoe and a leopard print ankle bootie. I had the leopard bootie stuck on my head for the longest time but I just couldnt seem to buy it yet since I was really bothered on whether it was too trendy or not. The leather shoe on the other hand was something I didnt really look for. It was just there, and I thought, wow, It's pretty reasonable to buy considering that the leopard boot was just almost the same price and this was already a leather shoe.
And so, I came to a decision and it was to buy both. I'm gonna get the leopard boot some other time though, since I still need to save money for the Zara & Topshop sales next week (WHY DO GOOD SHOES HAVE TO BE SO DAMN EXPENSIVE?). I decided on getting the leather shoe first since it was the last size and it was already going to be out of stock unlike the leopard one which was just a new arrival in Aldo.
Obviously, shoes are my new addiction.

Cheers to a 2010 full of shoeeess ! Yumm.