Due to watching too much Korean shows, I ended up watching Haptic Mission, a reality show wherein celebrities compete for a job in a certain company. I watched the Anycall Haptic Mission wherein they had Hyun Joong, Kim Hun, Kim Bum, and Son Dam Bi as their contestants.
During the show, I was able to discover a new phone model (And you know me, being obsessed with cellphones, here I went gaga all over again). At first I thought it was a camera of some sort, but after further research, I found out that it was actually a phone!
So what is it, you ask? It's the Samsung i7410, an OLED touchscreen cellphone with a built in PROJECTOR.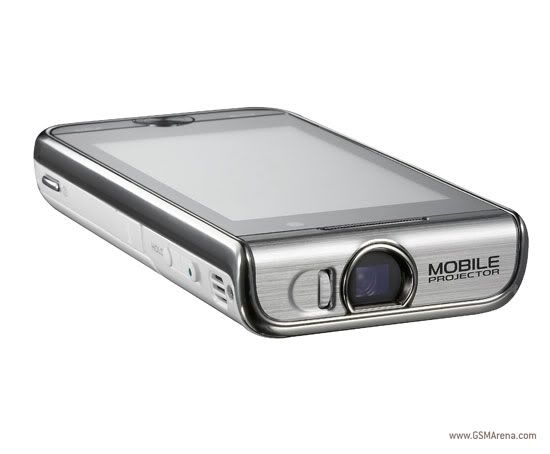 I find it really cool especially because this is the first phone to have this feature. The projector is superb. The screen size may go from 5 inches to 50 inches depending on the type of file. It can be used for many things and will come in really handy for work (powerpoint presentations, etc). Who needs a laptop when you have this?
Also, it makes movie viewing more fun as seen from the video above. Have great movie marathons with your friends with this phone!
The Samsung i7410 came out in Feb 2009. Unfortunately, it has only been made available in Korea and Europe at present.