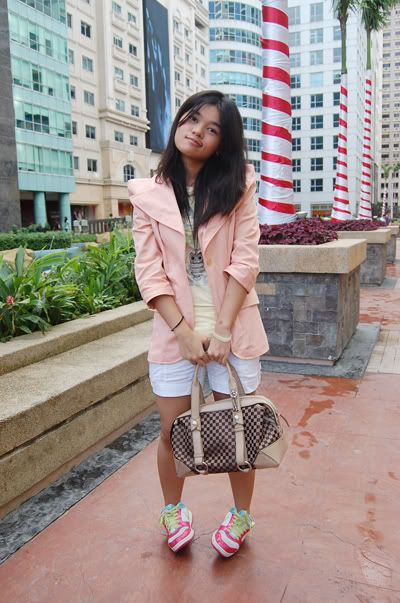 Had lunch at Johnny Rockets with la familia today followed by a movie afterwards. Food at Johnny Rockets was yumyumyum! They have the best burger with caramelized onions!! I could definitely taste the sweetness of the onions and it was cooked just right. As for the philly steak, I've tasted better. Dad doesnt wanna go back though. He is very picky when it comes to food so certain restaurants would be considered very lucky if my dad likes them.
We went to watch 2012 after lunch which in my opinion, was Noah's Ark of the 21st century. It was veerryy long and it got pretty draggy but kudos to them anyway for the spectacular effects.
As for the outfit, I've been very lazy to dress up lately which is why I seem pretty casual today. Cheerdancing has given me a lot of bruises especially on my knees so my outfits for the past week were all leggings and I actually wore jeans just to cover up for the bruises. I still actually have some bruises now but they're not as bad as before so I today I decided that I can already wear shorts. Today I finally wore my strong shouldered blazer out. The first time I wore it was for a photoshoot so I'm glad I was finally able to use it today!