Last week I was finally able to get my hands on a new little toy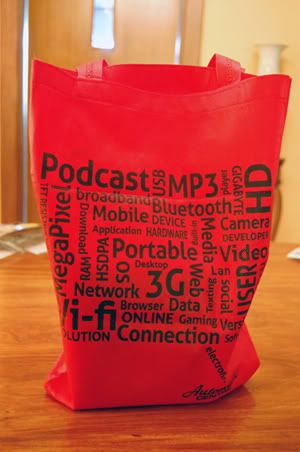 Whats in it? Well, none other than the latest Blackberry Bold 9700. For the past weeks I couldnt sleep just thinking about this phone so you can just imagine my excitement when I finally got my hands on it!
After a week of usage I can already tell you what great of a phone this is. Everything I need is all packed in this little device not to mention its additional Blackberry services features. Here's a little preview Yahoo! Messenger on the phone:
Of course the services require a price. With Globe its P50/day, P220/5days, and P1200/30days. In fairness, the features of this phone are almost at par with some other phones. For a business phone you wouldnt expect such a great camera resolution but compared to my old LG Viewty (which is a 5 mp camera phone), I prefer the camera of this one especially since everything is just a click away. Sending messages with it is a breeze as well! Just one click and your message sends right away unlike other phones that need two steps to send a message.
This device has functionality at its best. With this Blackberry Bold 9700, everything you need will be at the palm of your hands. If you havent got one, GET one. Try it and see for yourself. ;)