YAY. It's an outfit post! Wore this to go Christmas shopping with my family. I changed to my Zara sandals though, as it is impossible for me to go shopping with heels (and not like my dad will permit). After shopping, I changed back to heels and wore this outfit out to my barkada's Christmas get together.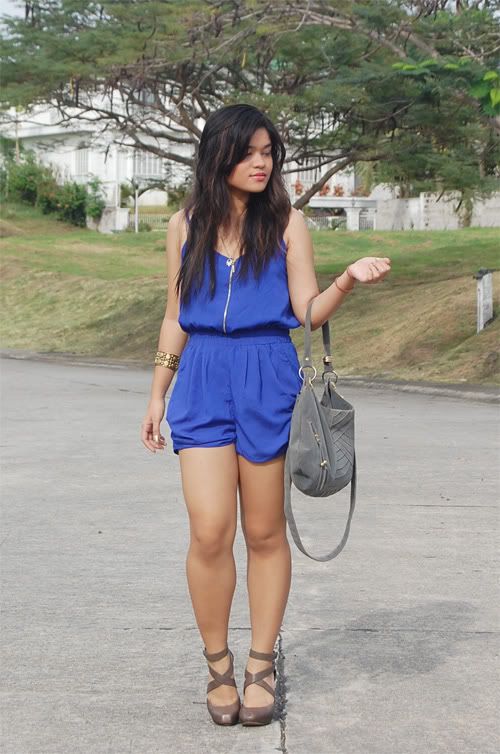 What I Wore: Forever 21 romper, Ninewest shoes, from Bazaar bag
My hair is so long already, no?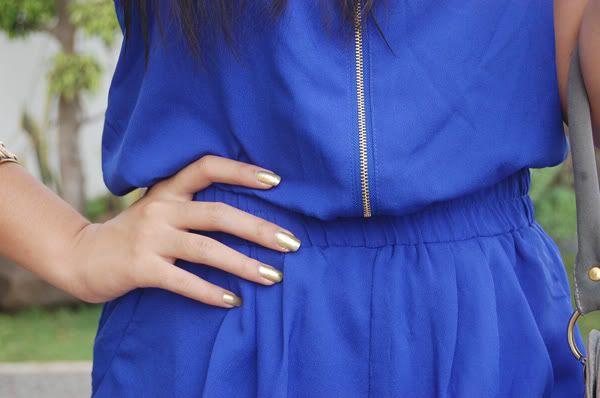 I wore this gold sparkly nail polish to match my outfit. I love the color! I fell in love when I saw it. It's so Christmas-y! And yes, thats my new replacement phone as I have lost my Blackberry. Sucks bigtime but ah ohwell, things happen.
Merry Christmas everyone!