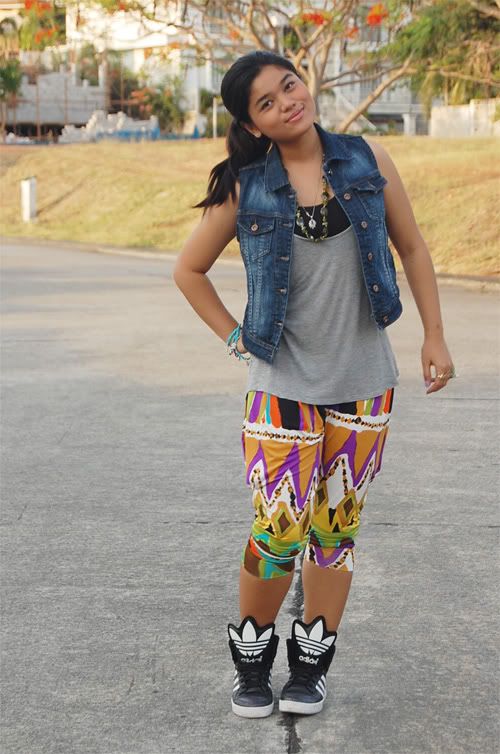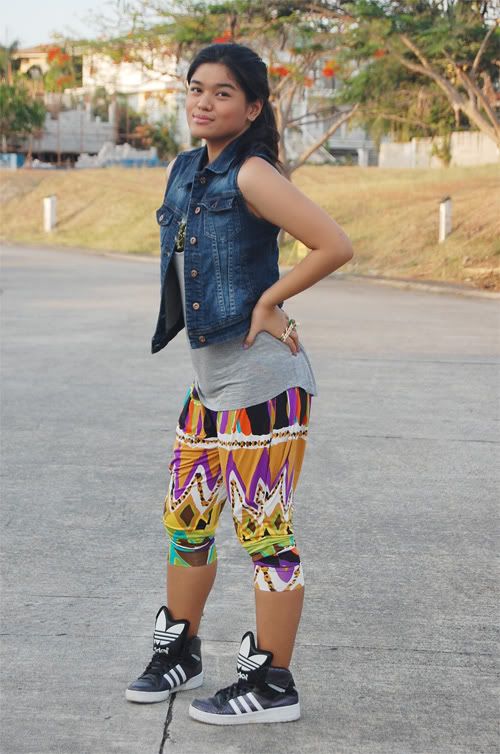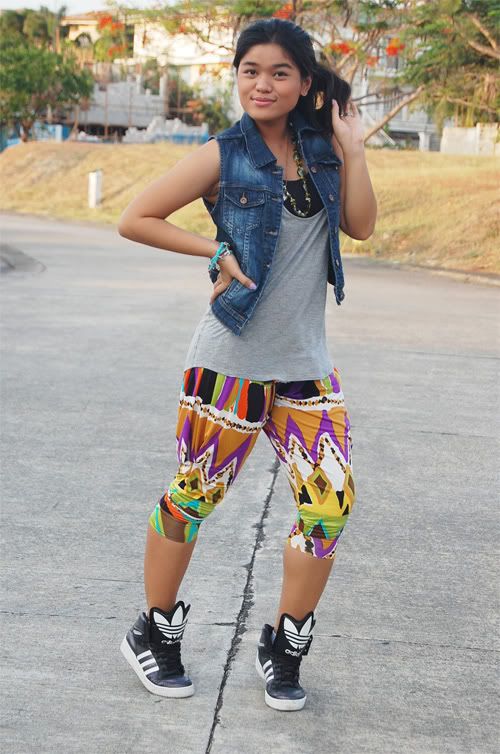 What I Wore: Forever 21 denim vest, Mango top, Salsa Trends harem pants, Adidas Originals rubbershoes.
Happy Easter everyone!! =) I wore this really out of the box outfit for Easter today. At first I was having second thoughts on the outfit since we were going to mass and it wasnt exactly "conservative" (with the loud prints and all..) but I thought, what the hell, its not like anyone should be giving a damn. And hey, I think the outfit really worked out!
The pants were a pair that I bought specifically for our dance concert last March. For one of the dances I was in, we were required to be in harem pants and it was just such a struggle for me to find one.. so when I found this, I immediately bought it even if it was 1k++ and I *knew I was never going to wear them again*. But here I am, sporting the look once again. Hope I get the most out of this piece though! It's really hard finding things to go well with extremely loud pieces sometimes.
Oh, and did you notice the purple nails?? So cute right!! I got them at Faceshop when I went on a make-up haul a few weeks ago. Love love the color! :)