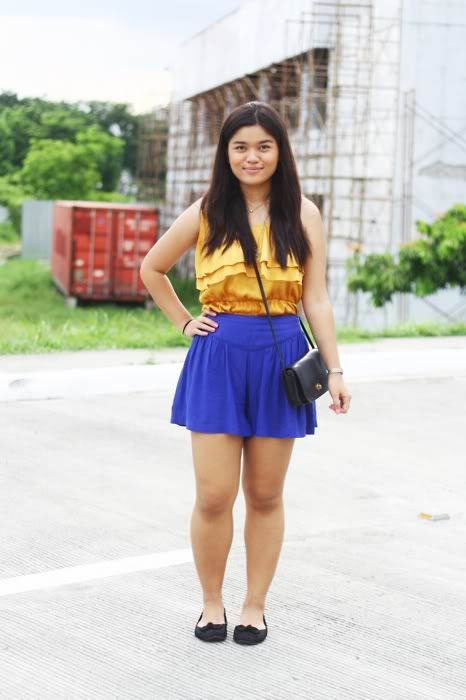 What I Wore: Forever 21 top and skort, From Singapore flats, Coach bag.
Photo by Nina Pilapil. Check out her awesome Tumblr
HERE!
:)
A month ago, I was make-up artist for the filming of our org video. I opted to wear something breezy since it was a hot day and I knew there were so much things that were going to go on on set. It was an intense day, but we were able to stick it out.
Just last week, our org video was finally released, and here it is!! The most awesome video brought to you by the UP Architecture Forum in celebration of its 30 years in this college. :) It's the coolest thing ever. Shot and edited by Dino Villarica of the UP Architecture Forum. Watch, and see our work on play. Its a must watch for everyone out there. Enjoy!!