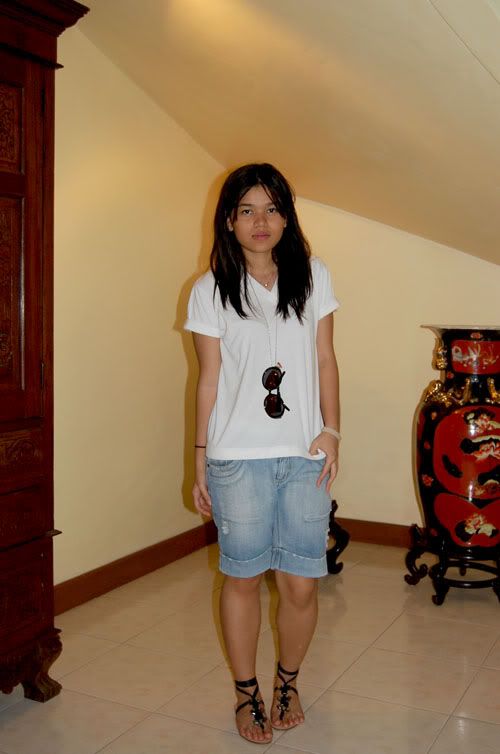 Sometimes, I just feel really good about well, being my size. I usually can manage to fit into anything (except of course unless they're MODEL size.) and make it look good. I had this "feel good" realization a while ago when I went to the mall.
Topshop was obviously the first stop as usual and I found an amazing little black dress at 70% off. It was the last piece (yeah, it wasnt one of those overstocks they had which were on the sale racks for practically forever. It was actually the first time I saw that dress.) and I thought it was cute so I tried it on. Its was a laced tube LBD and I thought it looked gorgeous. At first, I thought it wouldnt fit me since it was a size 10, but to my belief, it did!What was even better was that from PHP 3,800, it went down to PHP 599. What a sale right? Still, nothing beats that girl on Chictopia who was able to find a top which was originally 4k and went down to 50 pesos at Rustans. Who the hell finds tops for 50 at Rustans?!
I guess I could say that I'm glad I'm
just
a
medium
because if I were too small, then most clothes would be too loose and if I were too big, then most clothes would be too tight. (I mean, if I were a small I wouldnt have been able to buy that dress, right?)
Anyway, this was what was served for dinner (mom didnt cook any of these. relatives coming over was a super last minute thing so we just bought food instead):
I managed to wear my Hanes shirt today since my dad didnt come with us to the mall. (I'm allowed to wear it as long as he's not there). Those sunglasses were the sunglasses I ordered online. Apparently, they're not as half tinted as what it was stated in the site. That's whats bad about online shopping, you never know what to expect because pictures can really make things look different. Atleast I didnt spend much for them, and hey, they still look good anyway.
I think this outfit would look better with a fedora, yes?