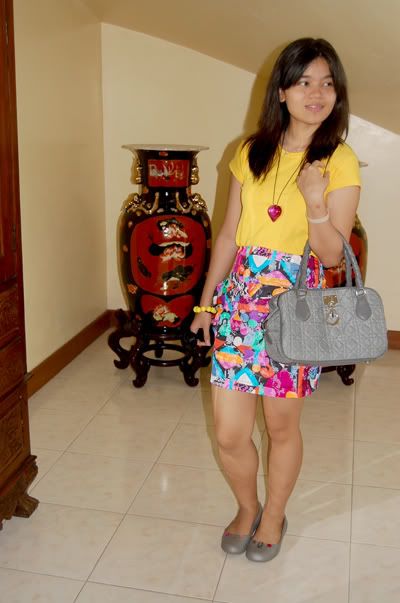 It was my tita's birthday so we had lunch and dinner over at their house. They usually cook their own food since they are both such good chefs but for some reason, they had everything ordered except for the fish which was the only thing they cooked themselves.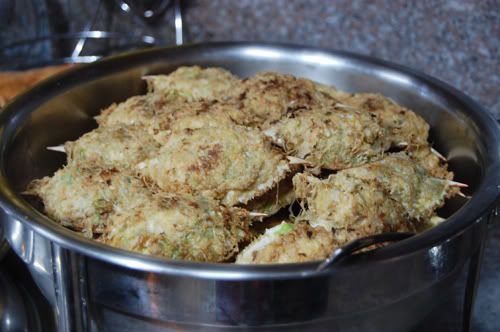 Crab Omelette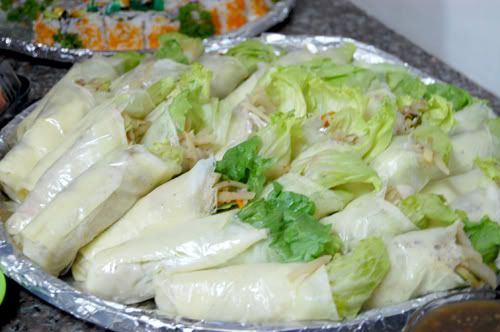 Lumpia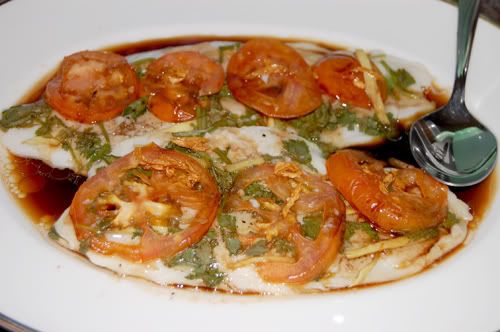 Seasoned Dory with Tomatoes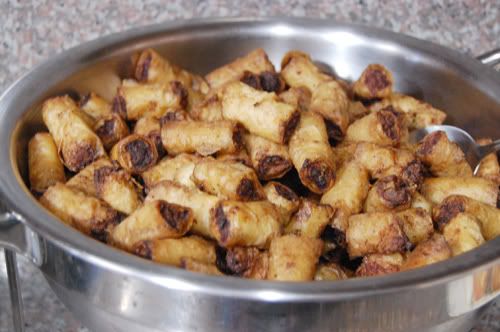 Lumpiang Shanghai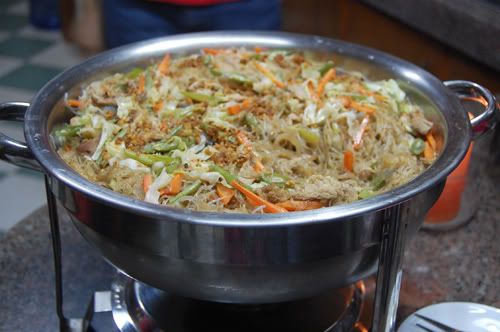 Pancit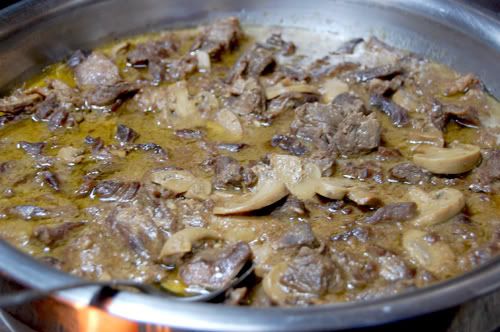 Beef and Mushrooms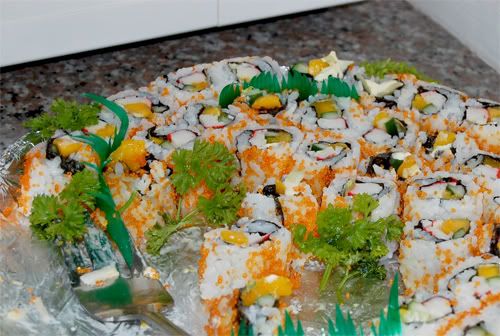 California Maki
I seriously dont know why I'm expecting to lose weight when I'm attending all these food fests.
On to the outfit: Gray + colors is love. I like how the gray hues balanced the bright colors in this outfit. My crocs actually look good with something. People dont usually consider Crocs as fashionable pieces. In fact, they're actually dreaded by most. I for one like my Crocs as they give me comfort and they're really great especially for travelling. One pair of comfy flats and I'm good to go!