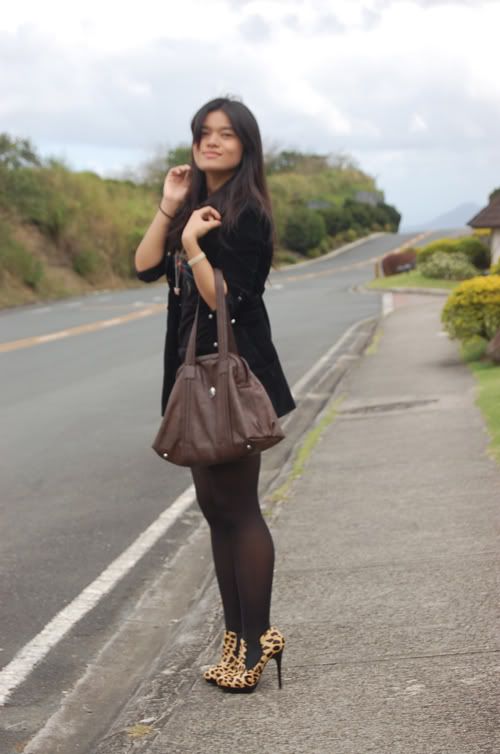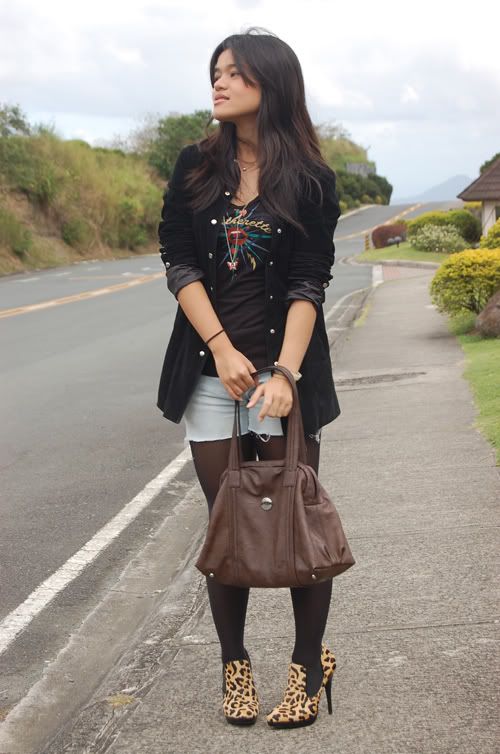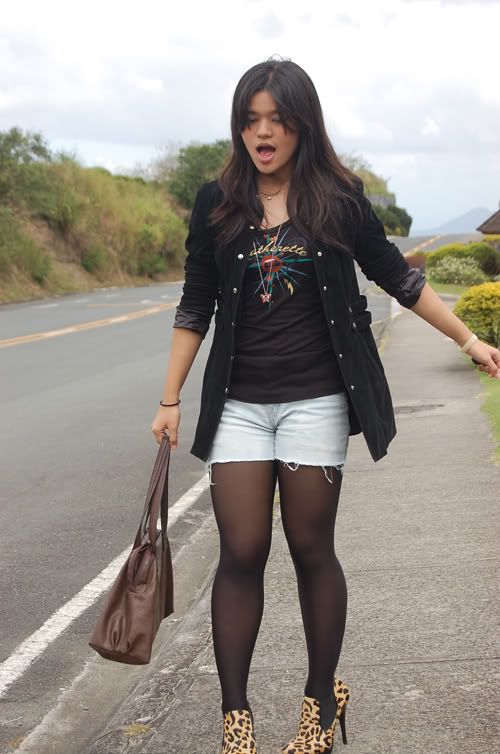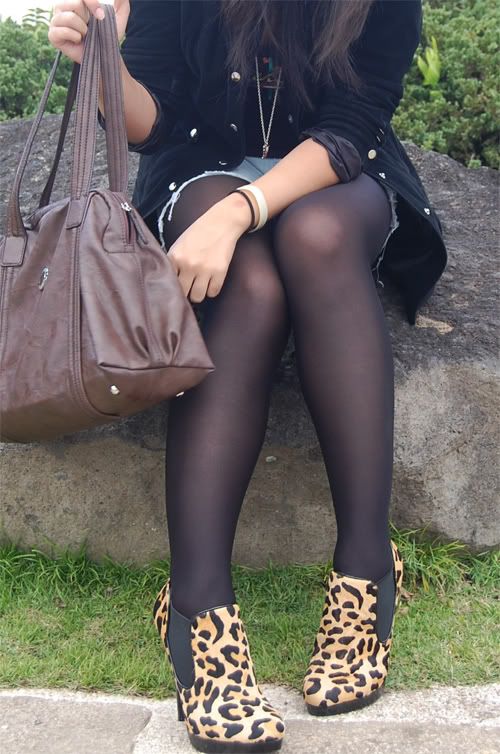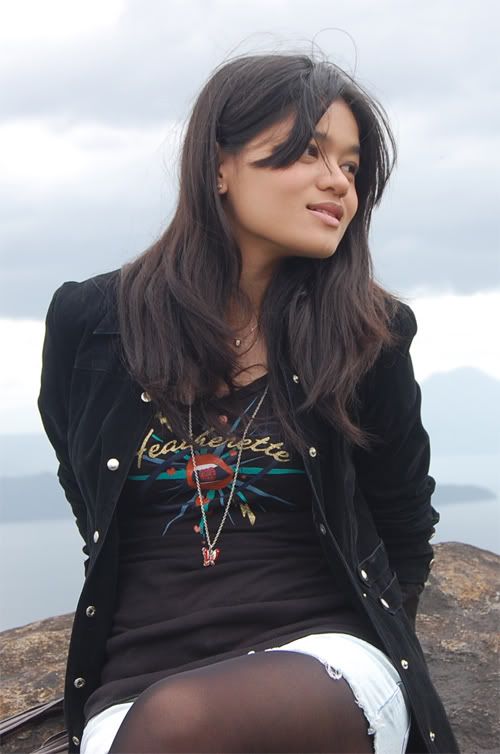 What I Wore: Top from Heatherette, Trench from Vice Versa, DIY shorts, Stockings from Capezio, Ankle boots from Aldo, Bag from Espirit.
The trench coat was borrowed from my mother. Its the perfect trench especially because of its light material which is perfect for our breezy weather. The coat wasnt the only thing borrowed, even the bag is my mom's (Yes, I get a loot of stuff from her closet). It reminds me of the YSL Muse bag, actually. I love bags like these since I can store a lot of my stuff in it. And yes, those are the Aldo boots I got last week. I actually wore them out last Saturday to a party but I left so early that I dont even have pictures in it so I decided to debut them on this post instead.
Hm, lovely weather! Whats not to love?