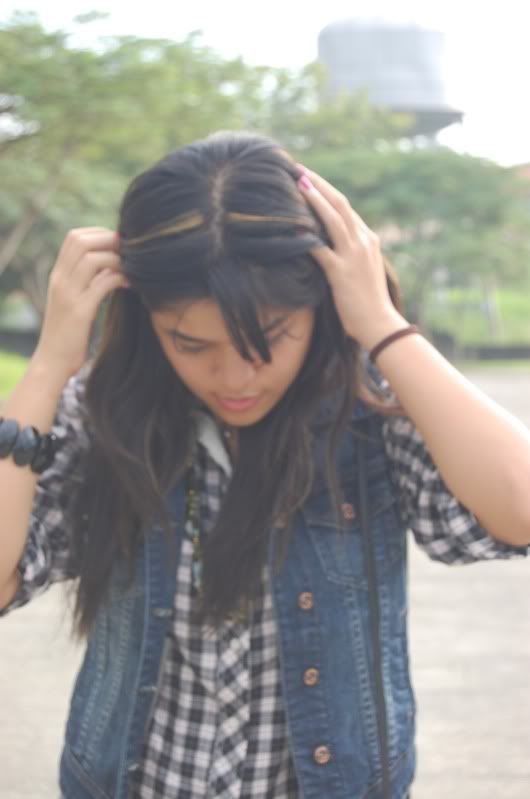 I'm back! And it seems I'm going to be blogging again since its finally our sembreak and it is one month long. Over the semester I've put on a few pounds, changed my hairstyle three times, and went from different fashion styles.
You'll be seeing me wearing jeans more often now since I've gotten a bit conscious of my thighs after putting on some weight. I will do try to lose it this sembreak though (Although I ALWAYS say this but it never happens so dont really rely on it :))).
School's been amazing, that was definitely the best for a first semester in college :)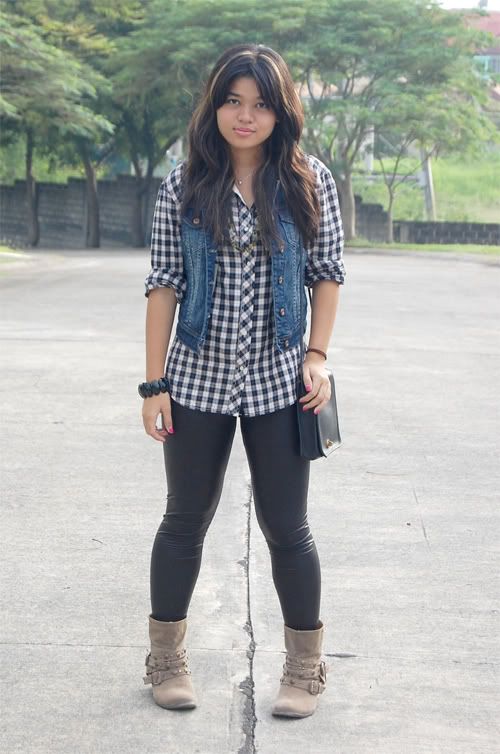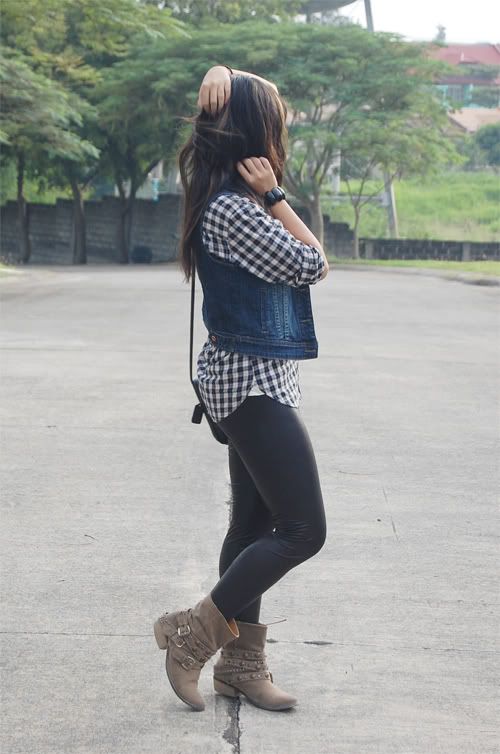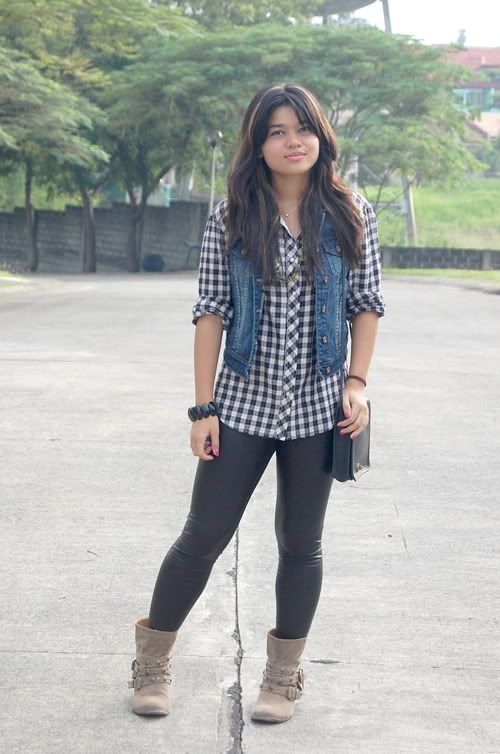 What I Wore: Victoria's Secret plaid top, Forever 21 denim vest, Topshop liquid leggings, New Look boots, Coach sling bag.