It was Halloween on this day. My dad, sis, and househelp went to Disneyland to celebrate Halloween there but my mom and I didnt wanna come since we've had enough of that place. So we went shopping around the area instead.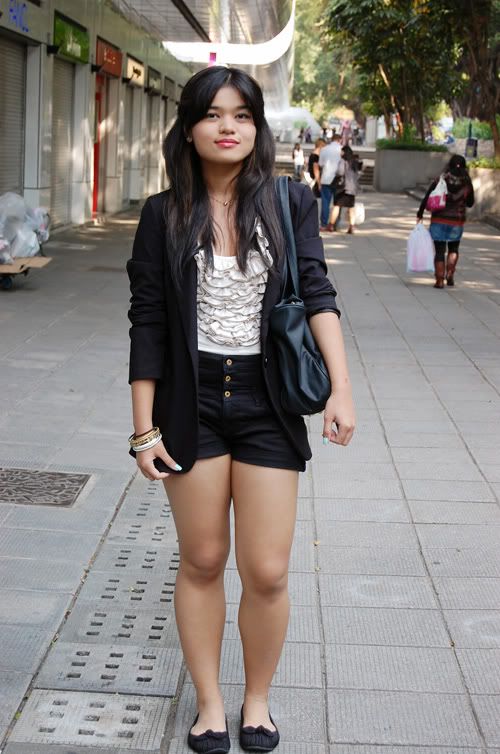 What I Wore: H&M Blazer, Topshop shorts, Mango ruffled top, from Singapore flats, Wetseal bag.
We pretty much didnt do anything. We were limited to our area too since we didnt want to take the subway cause we were scared we'd get lost. HAHA. So tiring just walking around though! We were exhausted by the time we got back to the hotel.