Hey guys! This year so far has been extremely hectic. January-Feb was my busiest month of the school year. And let me tell you why, its because of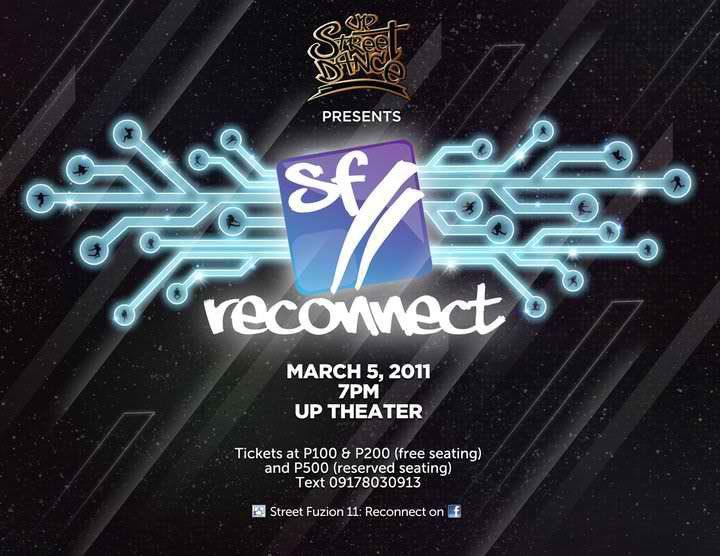 It's UP Street Dance Club's annual concert coming this March 5. We've been preparing non-stop for this event. Practices from 5-10pm everyday and starting next week, till 12midnight. Even the crew is really prepping up working on props, the stage, and backdrops. Everyones on their toes to ensure that this event will be a success.
The event is going to be huge! There are going to be a lot of performances from the club, The Crew, alumni, imports from other schools, and maybe even surprise performances from other guests! If you guys are free on that day, make sure to drop by. Tickets are at P100, P200, and P500. Contact me on twitter @trishaglitzy for tickets. All proceeds go to UP Street Dance Club's scholarship program so your attendance will be a big help to our cause! :)
On other news, I got a pair of pretty awesome shoes last night! They're for our concert since I have this one outfit I dont have shoes to match with. Plus, my old Nike's are on their verge of death (I think they've been around for 4 years already..) so I think its about time to have a back-up replacement.
Adidas has been interesting lately. I dont know if I'm just late or what. But I really like their line, Adidas Originals. The stuff that they've been releasing lately have really caught my eye. I dont know for how long already they've been producing these items but I really like them! Even the clothes! Definitely my style. Looks like I'll be frequenting Adidas more often.
Oh and speaking of shoes, my mother surprised me with a shoe shelf after my 3 week long stay in Katipunan last January. I was so happy when I saw it because I've always wanted a display shelf for my shoes. When it comes to shoes, I usually go for those that are
different
and unique in style so having them on display is just lovely simply because I get to see them all lined up pretty all the time. Sadly, I havent been able to wear any of them in ages because of school where I'm on the run 24/7.
Anyhoo, I guess thats enough updates for now. I still have a ton of updates to do (On my really awesome fieldtrips last January!!!) but I guess that will have to wait atleast till after our concert finishes. Dont forget, March 5! Hope to see you there!