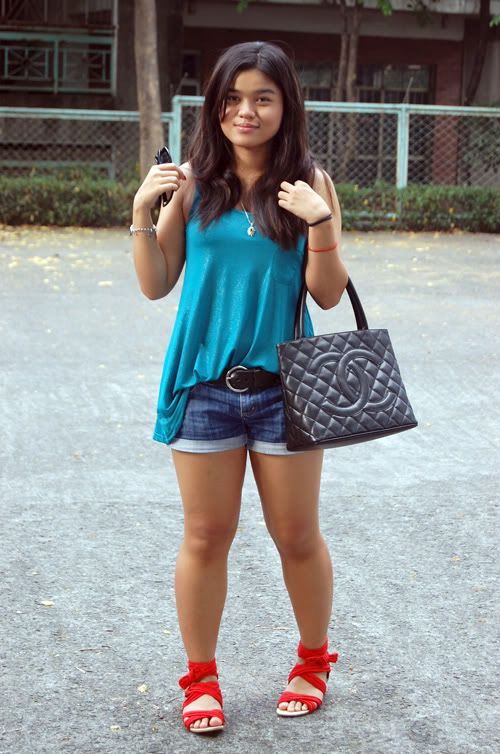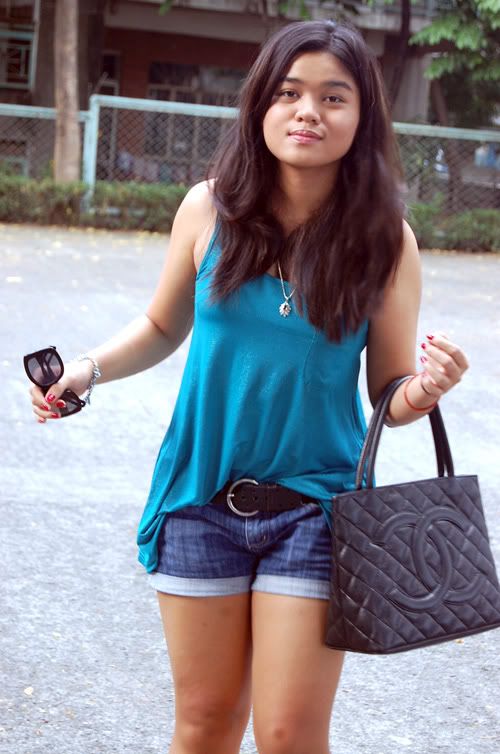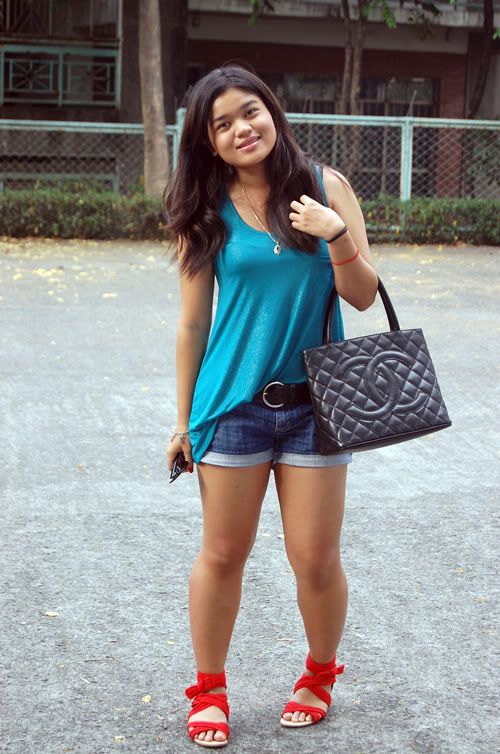 What I Wore: The Ramp top, Forever 21 shorts, Chanel bag, Topshop sandals
AAAHHHHHHHHHHHHH FINAAALLLYYY ITS SUMMER!!!! I'M SO HAPPY. Well, my summer's only two weeks since I have summer class starting Apr19 but oh well atleast I still have one even for just a short while!
Anyhoo I wore this outfit to my last day of exams. The shoes are reaaaaallyy loveelyy!! So comfortable too! I'm sure I'll be wearing them a lot this summer. Oh and, sorry if I keep repeating that bag.. its just that during the semester I only get to wear it during weekends (since I cant bring it while I commute to EVERYWHERE) so I use it as much as I can when I'm home. Hehe.
More blogposts soon! :)