What happens when three boys find a phone? Will they be good samaritans and return it to the owner or will the destiny of the phone lie on the phrase "finders keepers"?
What happened in class today:
Pancho found a cellphone in his desk. He asked the class if anyone owned it, noone claimed. It belonged to someone from the afternoon class. Pancho and the guys decided to keep it. Hence, Pancho kept the phone, Daniel got the simcard, and Mark took the load.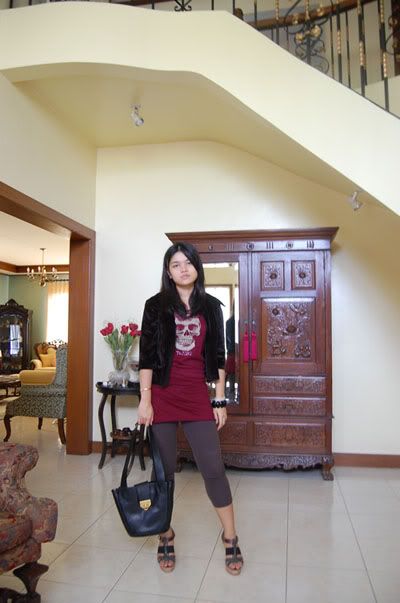 What I wore: Brown leggings from Details, Skull top from Artwork, Bangle borrowed from mom, Blazer designed by Ramil Marquez, Shoes from Janylin, Bag from Nina Ricci.