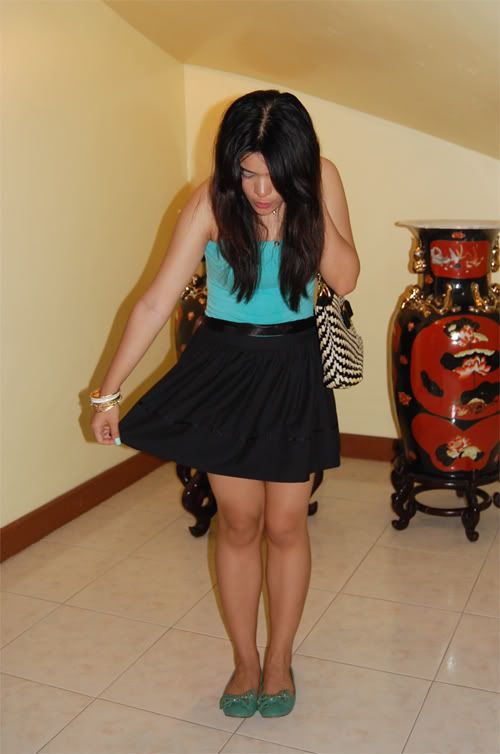 This will be my last post in three weeks unless another event comes up before I leave Manila. Sorry I look so haggard but its been really hot lately and these pictures were taken after a long busy day. I really wanted to take these pictures outside but unfortunately the rain stopped me from doing so.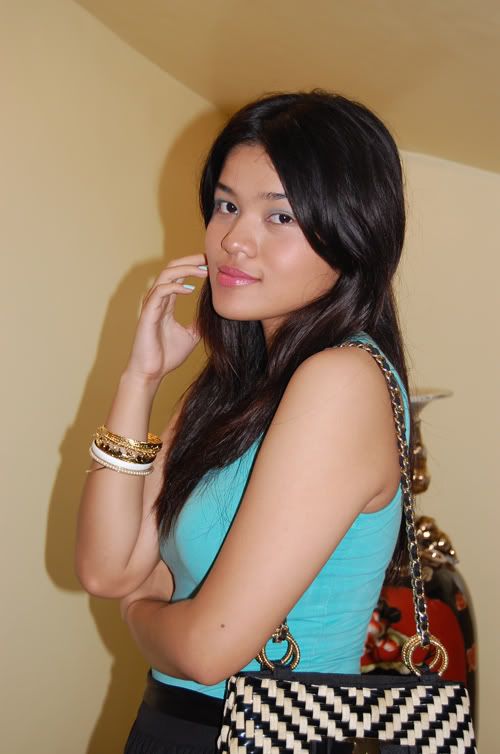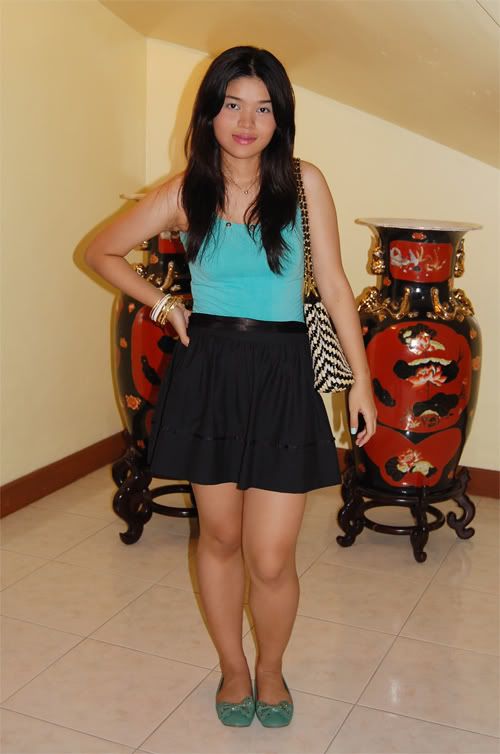 What I Wore: Bayo top, Espada skirt, Forever 21 shoes, Salvatore Ferragamo bag.
So here I am channeling the new blogger-favorite nail color: blue green. It's been on every fashion blogger's site, karen-wheredidugetthat.blogspot.com and stylescrapbook.com to name a few. What can I say, it IS a very eye-catching color.
I also bought a couple of bangles this afternoon to complete the look. In fact, I actually bought a few other accessories that my boyfriend told me to stop. I dont know, but sometimes accessories seem so cheap that you wanna buy them all but when their prices all pile up, it actually equates to a big amount of money! But ah, I barely even have accessories so my boyfriend will have to let it pass this time.