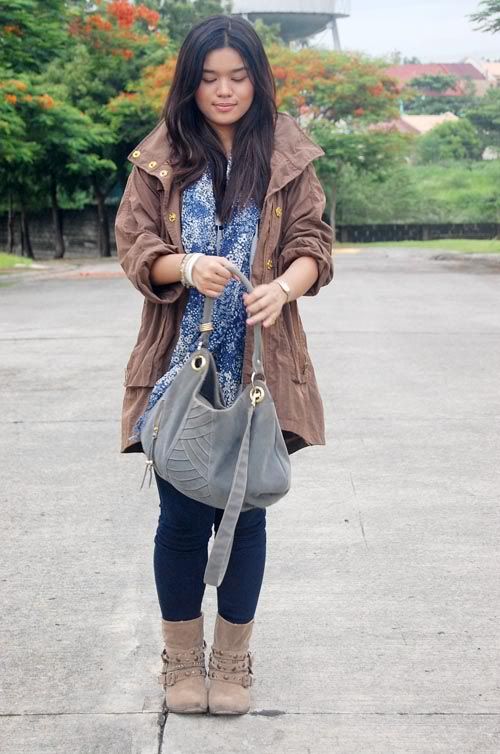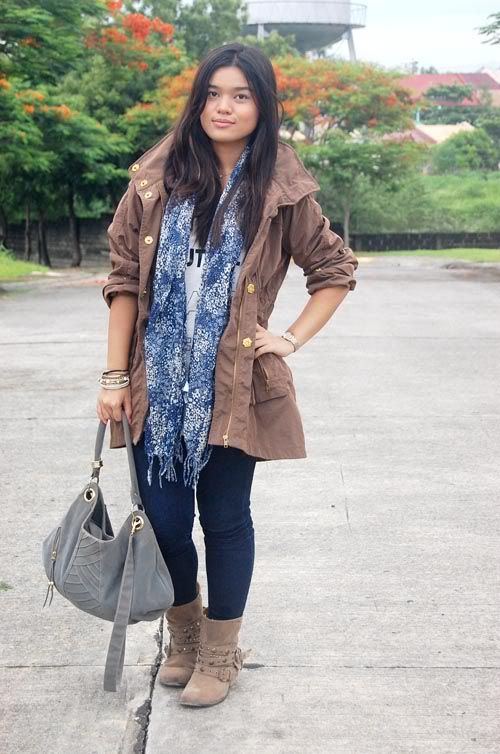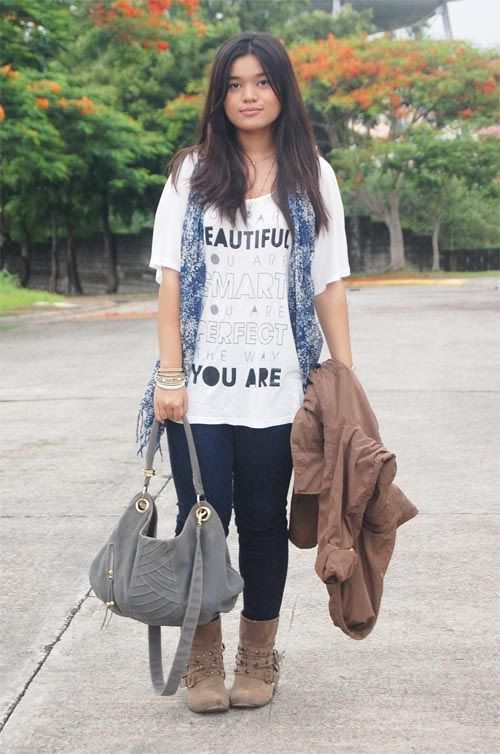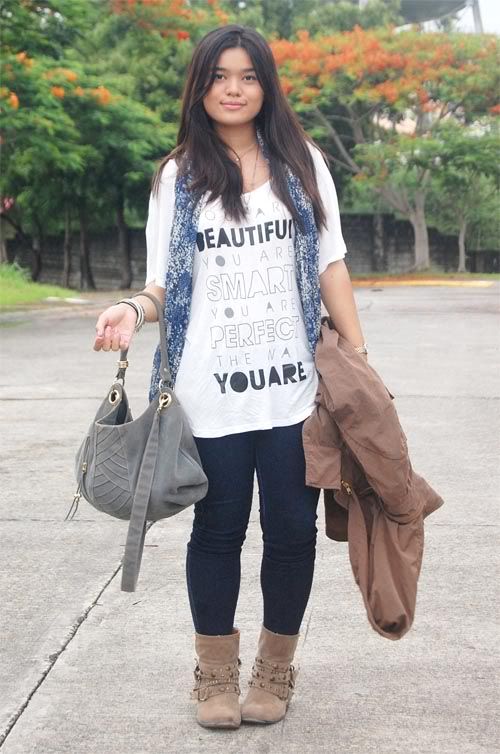 What I Wore: Forever 21 top, Mom' scarf, 50th Century raincoat, Zara jeans, New Look boots, From bazaar bag.
Wore this out to school today to enlist the last subject that I needed. Its been raining cats and dogs since yesterday so I opted to wear this outfit since when we left for school, it was still raining. I've only worn that coat I'm wearing once in this blog. I bought it last year in New York but since then I never found the time to re-wear it for the blog since whenever I do, it would be raining (duh) and I wouldnt be able to take pictures with it. Fortunately, the rain stopped pouring this afternoon so I was able to take a shot :)
Last day of enrolling for me tomorrow! Hope all goes well!